NEET Blog Update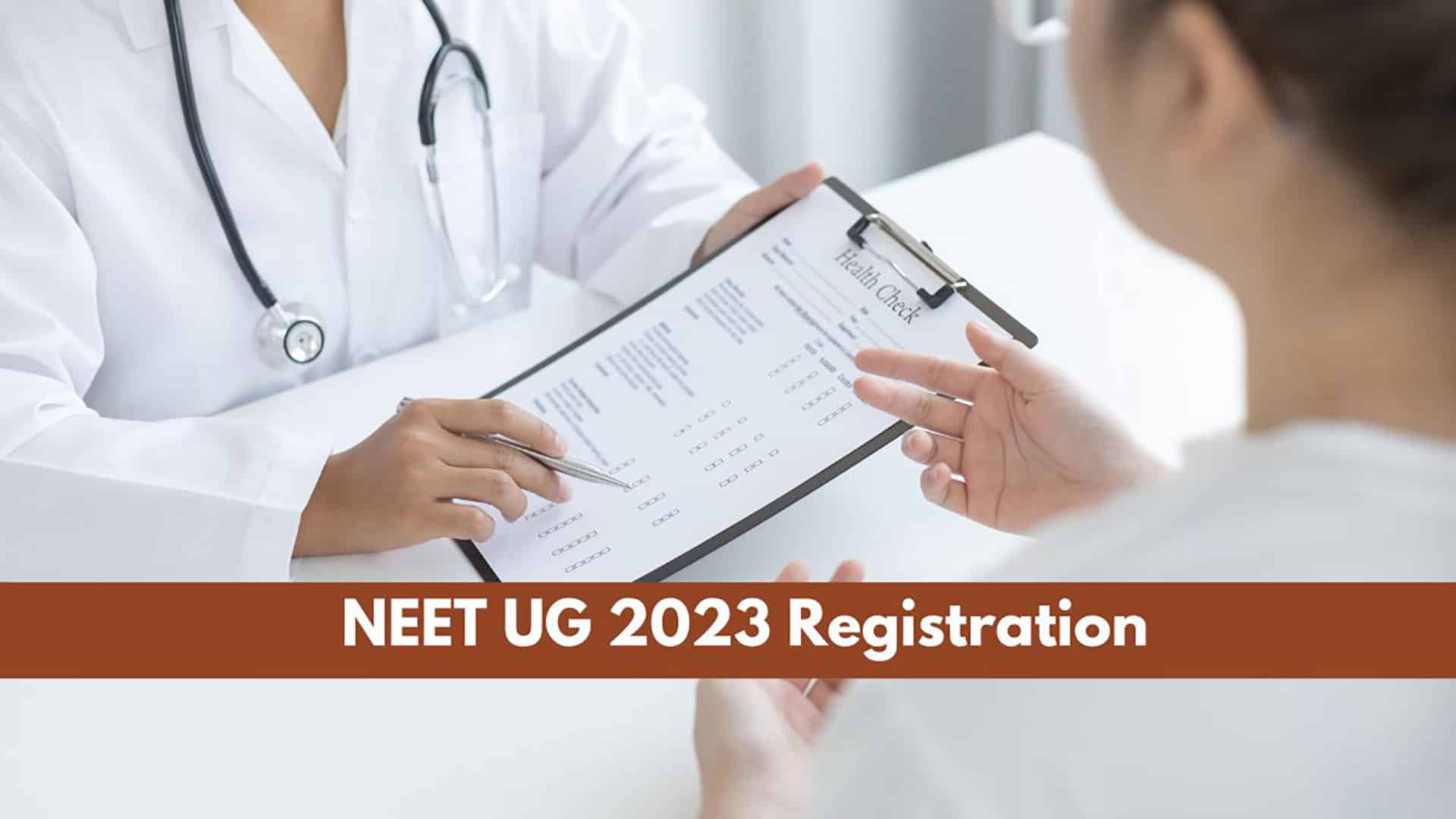 The National Eligibility cum Entrance Test for Undergraduate courses (NEET UG) serves as a gateway for aspiring medical students in India. To embark on this journey, it is crucial to understand the NEET 2023 registration process. This article aims to provide a step-by-step guide, accompanied by helpful tables, to assist prospective candidates in successfully registering for the NEET UG 2023 exam.
The wait of the NEET UG 2023 aspirants for the commencement of the NEET UG 2023 Exam application process may end today as the National Testing Agency (NTA) is expected to start NEET 2023 Registration Process anytime today. The National Eligibility cum Entrance Test (NEET) (UG) is conducted to facilitate admissions to the UG medical courses including MBBS and BDS.
| Event | Dates (Tentative) |
| --- | --- |
| Release of NEET 2023 Notification | December 2022 |
| Start of NEET 2023 Registration | January 2023 |
| Last date to submit the NEET 2023 application form | February 2023 |
| NEET 2023 Exam Date | May 2023 |
NEET 2023 Eligibility Criteria:
Before registering for the NEET 2023 exam, candidates must ensure that they meet the eligibility criteria set by the NTA. The following table summarizes the NEET 2023 eligibility criteria:
| Category | Eligibility Criteria |
| --- | --- |
| Nationality | Indian Nationals, Non-Resident Indians (NRIs), Overseas Citizen of India (OCI), Persons with Indian Origin (PIO), and Foreign Nationals |
| Age Limit | Candidates must have completed 17 years of age as on December 31, 2023, and should not exceed 25 years (30 years for reserved categories) as on May 1, 2023 |
| Academic Qualification | Candidates must have completed their 10+2 or equivalent examination with Physics, Chemistry, Biology/Biotechnology, and English as mandatory subjects |
| Minimum Marks Required | Candidates must have scored a minimum of 50% marks in aggregate in Physics, Chemistry, and Biology/Biotechnology (40% for reserved categories) |
NEET (UG) 2023 Exam on 7th May
The NEET (UG) 2023 Examination will be held on 7th May this year. NEET UG 2023 aspirants will be able to apply for NEET UG at neet.nta.nic.in.
The examination will be held in 13 languages including English, Hindi, Punjabi, Tamil, Telugu, and Urdu, Assamese, Bengali, Gujarati, Marathi, Odia, Malayalam, and Kannada.
NEET 2023 Registration Process
Information about the NEET 2023 Registration Process will be disclosed in the notification of NTA for NEET UG 2023. However, here is the step-by-step guide to registering for NEET UG 2023, once the registration process starts
Step 1: Visit the Official Website To initiate the registration process, candidates must visit the official website of NEET (www.ntaneet.nic.in). Ensure a stable internet connection and have the necessary documents and information ready.
Step 2: Create a Profile On the NEET website, click on the "New Registration" or "Register" button. Fill in the required details, including personal information, contact details, and a valid email address and mobile number. Create a unique password for future logins.
Step 3: Fill in the Application Form After creating a profile, log in using the registered email address and password. Fill in the NEET 2023 application form with accurate personal, academic, and communication details. Be cautious while entering information and double-check for any errors.
Step 4: Upload Documents Upload the required documents as specified in Table 2. Ensure that the scanned copies are in the specified format and fall within the prescribed size limits.
Step 5: Fee Payment Pay the NEET 2023 examination fee through the available online payment options. Note the transaction details for future reference.
Step 6: Select Examination Center Choose the preferred examination center from the available list of options. It is advisable to select a center that is convenient for you to reach on the examination day.
Step 7: Print Confirmation Page After completing all the steps, review the entered information and submit the application. Print the confirmation page generated upon successful submission. Keep it safe for future reference.
Conclusion: NEET 2023 Registration process is a crucial step for aspiring medical students. By following the step-by-step guide provided in this article, candidates can navigate through the registration process with ease. Remember to adhere to the specified dates, upload necessary documents accurately, and make the fee payment promptly. Wishing all candidates the best of luck for their NEET UG 2023 journey!
Note: The dates, fee amounts, and other specific details mentioned