NEET COACHING TIPS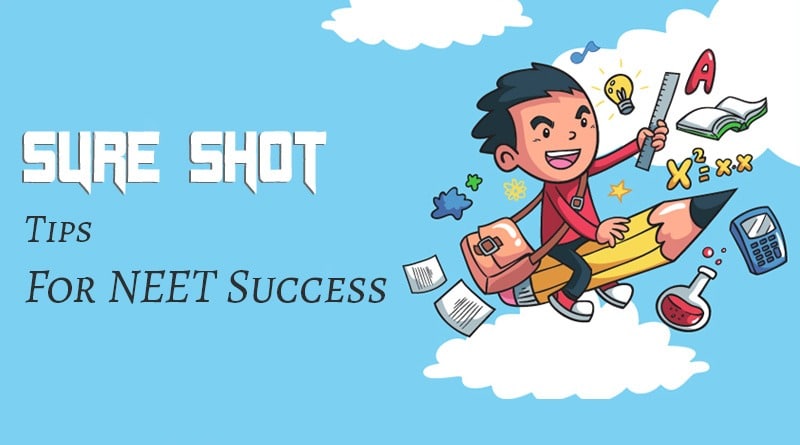 National Eligibility cum Entrance Test is a national-level examination that selects aspirants of medical education across government and private institutions, for undergraduate or post graduate course.
As NEET came into the picture recently, it poses many concerns among aspirants. Some of the concerns are lack of clarity, low levels of framework awareness, and the fear of performing on a national-level with lakhs of candidates competing for seats.
But the fear can be easily mitigated and converted into confidence if you pick the Best NEET Coaching and follow certain tips and tricks to perform well.
NEET Success Tips from Sri Chaitanya Faculty:
Always identify important focus areas
Every subject has strong focus areas and potential topics from which the probability of more questions is high. Since NEET is relatively young, the trend may not be standard. But always speak to the faculty to identify those.
Concentrate long-term
With integrated coaching, you get an opportunity to set the right direction and approach for the next two years. While you concentrate on academic results, in the hindsight convince yourself that NEET is your ultimate goal
Periodical Mocks
NEET challenge lies in its abundance of questions that only give you 180 minutes. As many questions as a litmus test. Therefore regular dress rehearsals make it much easier and filling more confidence in you. Attempt mocks regularly and practices time management. Mentally assess the amount of time certain questions or subjects will take.
Tougher the earlier
Always identify your weaker areas and work on them with the faculty and friends.
Study Material
Always ask for effective and proven study material with faculty and online experience. Try and lay hands on previous editions question papers that will be helpful. The questions banks you use must ensure that there are systematic explanations stage-wise for every problem. NEET entrance books and 11th and 12th standard CBSE syllabus are very useful during preparations. Also, refer to other entrance papers of other names such as AIIMS.
Have a plan
Remember that you are now in a larger hall of examination, which is the whole country itself. So besides command on subjects, organized approach and plan should be in place. Devise a preparation plan that will include your regular academics as both cannot be treated in isolation from each other. From the second part of the second year, accelerate the plan of action and ensure the gray areas are by then taken care of.
A few months before the examination, focus on mock exams.
Accurate and precise
Remember that NEET attracts deduction of one mark with every wrong answer. So always try to be precise and accurate.
Technology and trendy
Have enough exposure to online media, social media, apps, and films to gain access to multiple dimensions, and support from a cross-section of resources. Forums and chat groups besides blogs will help understand do's and don'ts. Follow the winners in media and understand what made them big.
Maintain a positive mind
Nothing matters more than attitude to harness aptitude. So don't panic that it is a national-level examination, nor should you lose confidence that you are not good enough. While it is good to be wary of the national stature, it is equally detrimental to overestimate.
NCERT
Don't ignore NCERT material and books as they are commonly acknowledged as most effective and appropriate in NEET preparation. Certain base concepts, methodologies, and approaches devised by NCERT are proven helpful and powerful too. These text books without surprise can address 70 percent of the questions in NEET exam.
Distribute time equitably
Have a 12 hour time table for training and six hours of those should be allocated for Biology while the rest can be shared between Physics and Chemistry. This is because Biology score maximizing is easier compared to other two subjects. Biology also enjoys more weight-age.
Less focus on Rote learning
When you try to memorize the subject by way of repetition, the technique is called rote learning. In dealing with NEET, this may be counterproductive as your focus should be analytical and approach should be to unravel the root concept.
Sri Chaitanya, with a phenomenal portfolio of preparing future doctors, has always stood first among the best NEET coaching centres in Hyderabad. With an enhanced canvas, it is on the path to turn into Best NEET Coaching Centre in the region as well as the nation. Our faculty is proven for rendering the most effective guidance and pedagogy that focuses on shaping your personality and approach rather than just the subject.