NEET Blog Update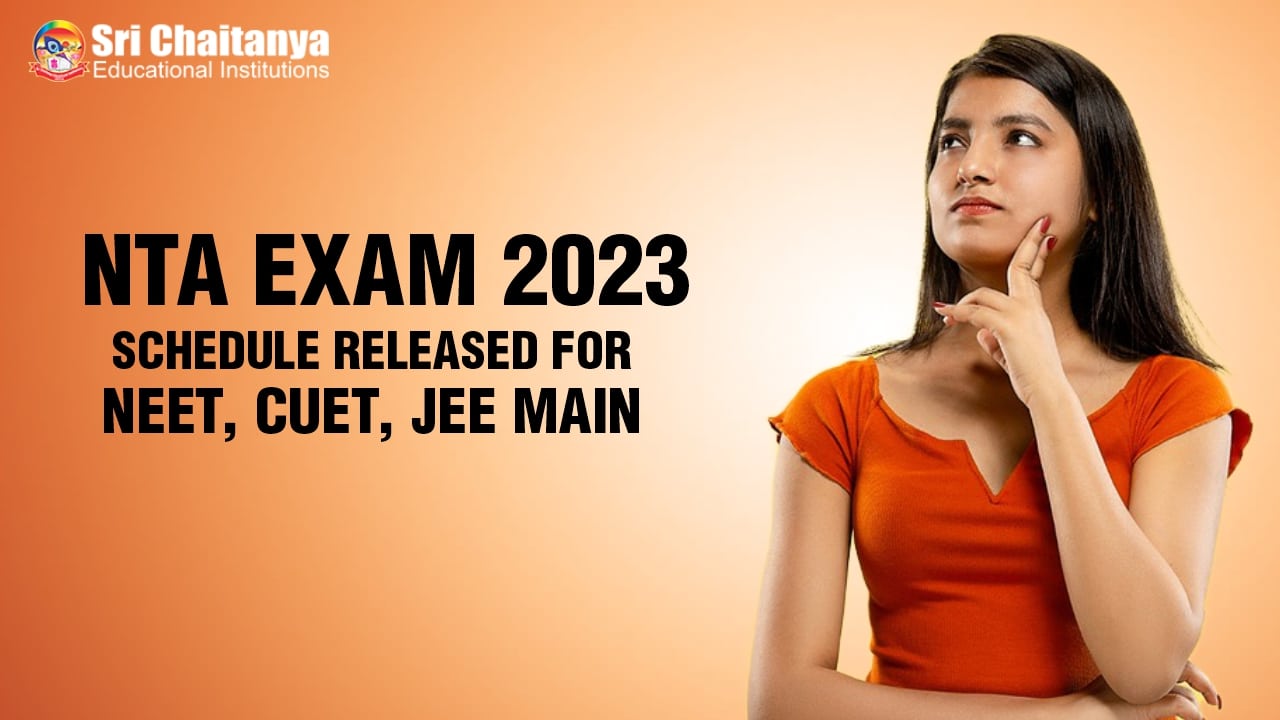 National Testing Agency or NTA has released all UG entrance exam dates for the year 2023 including NEET, JEE Main, CUET, and several other exams. The early announcement of vital entrance exam dates has given aspirants a sufficient amount of time to prepare well for the exam. All the major national-level entrance examinations are every year conducted by the NTA that way ahead announces the exam calendar for the aspirants so that they can accordingly prepare for the exam. Students' hard work and perseverance are tested in these exams and they need to thoroughly prepare for it to achieve success in the exam for a magnificent career ahead.
Here are some vital points on the NTA exam calendar for NEET, JEE Main, and CUET
JEE Main 2023 is a computer-based online test that will be conducted in two sessions, session 1 will be held on January 24, 25, 27, 28, 29, 30, and 31, and session 2 will be held on April 6, 8, 10, 11, and 12.
JEE Main session 1 registration has already started and the last date to register for JEE Main 2023 session 1 exam is January 12, 2023, up to 9.00 PM, and the last date for session 2 is March 7, 2023.
Candidates can register for the first session of JEE Main 2023 by visiting the site jeemain.nta.nic.in.
NEET is a medical entrance test conducted in pen and paper mode and the test in 2023 is scheduled on May 7.
Candidates can register for the NEET 2023 from the second week of January to the last week of February 2023.
NTA has scheduled the CUET or Common University Entrance from May 21 to 31, 2023, and has also reserved June 1 to 7 for the test.
The exam date for another major entrance test ICAR AIEEA is scheduled on April 26 to April 29, 2023.
Tips to Prepare for the Popular NTA Exams
The national-level competitive entrance examinations are taken by lakhs of students every year but there are only a limited number of seats available that are allotted based on the performance of the students in the competitive examinations. Some of the common tips that student should follow for these entrance exams to attain great success include:
Be thorough with the NCERT syllabus of classes 11th and 12th.
Gain absolute clarity on vital topics that are of great importance in the exam.
Join s premium NEET and JEE coaching institute from which a maximum number of students qualify for these popular entrance exams.
Students should make notes of the important topics that will greatly help them during the final revision before the exam date.
Students must strictly follow the instructions of their faculties of the coaching institute, as they give a perfect road map for the preparation of these vital exams.
Students aiming for JEE, NEET, or other vital exams should be aware of the entire syllabus, exam pattern, and every other vital detail related to their exam.
Students aiming for a good rank in these examinations will need to rigorously prepare for the exam under the able guidance of experts like Sri Chaitanya educational institute, which has carved a niche for itself in the field of online education. Sri Chaitanya is India's leading NEET and JEE coaching institute that is producing quality doctors and engineers over the years.