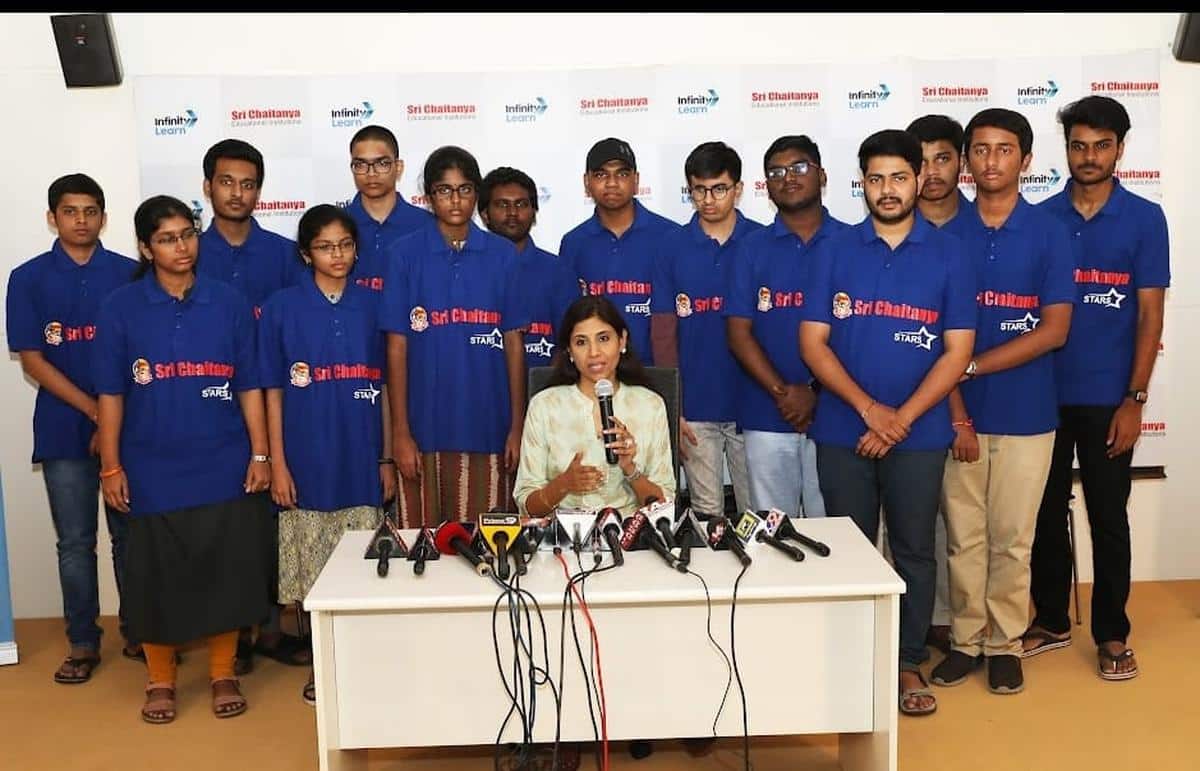 Telugu students  JEE (Advanced) Exams List
Telugu students reaped a rich harvest in the JEE (Advanced) examinations, bagging two ranks in the open category and first ranks in the reserved categories as well. The results were declared on Sunday.
Sri Chaitanya Institutions, in a statement, said that 26 of their students were in the top-100, including P. Karthikeya (6th rank in open category), John Joseph (1st in SC category), Palli Jalajakshi (3rd), K. Varun Guptha (5th) in various categories.
Academic director of Sri Chaitanya, Sushma Boppanna said their students secured 123 ranks below 1,000 in the all-India open category. She attributed the achievements to "top-class test preparation".