CBSE Date Sheet 2023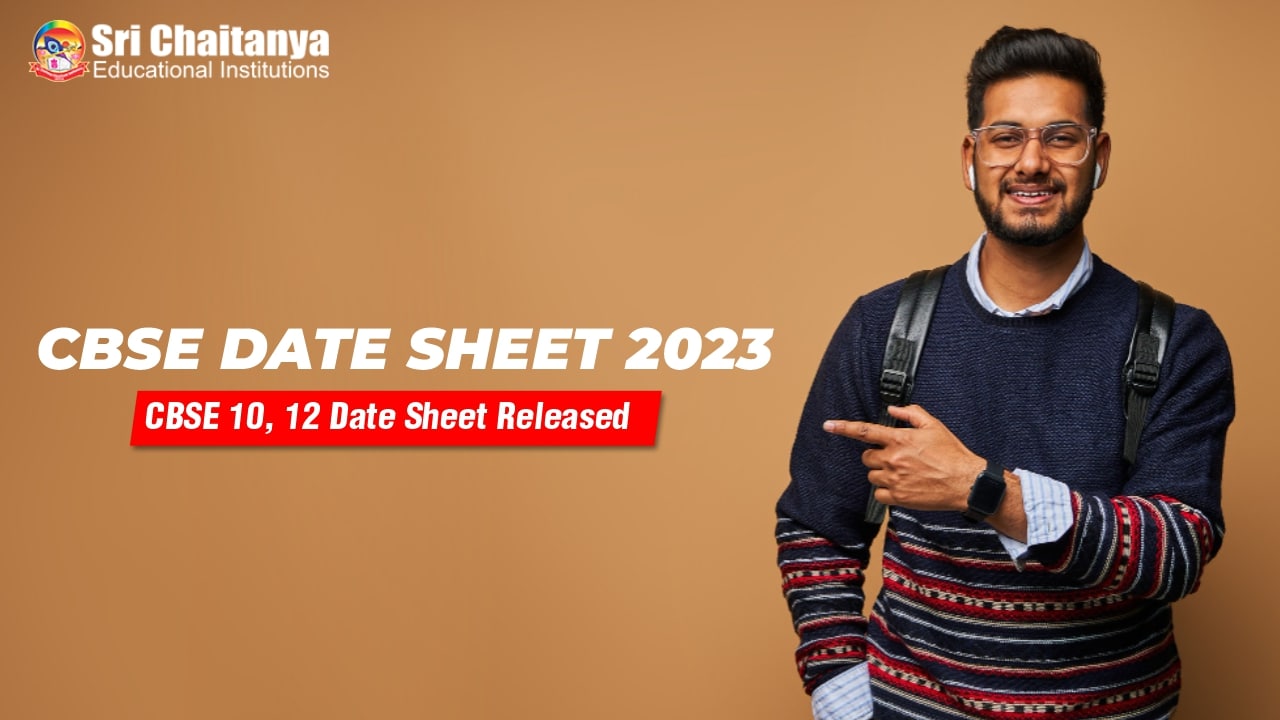 Time to gear up for the board exam, as the Central Board of Secondary Education, has released the date sheet for the 2023, 10th and 12th boards. You can check out the date sheet at the official website of CBSE: cbse.gov.in
As per the official notification, the CBSE board exams 2023 for class 10th will commence on 15th February 2023 and end on 21st March 2023. Similarly, class 12th board exams will occur from 15th February 2023 and end on 5th April 2023. Exams will begin at 10:30 am throughout. Most exams will be 3 hours in duration and end at 1:30 pm, while others will be 2 hours in duration and end at 12:30 pm. 
CBSE will now conduct single board exams, unlike in 2022. Also, the exams will be held on 100% syllabus, like it was in pre-pandemic days. In concern to the minimizing impact of the COVID pandemic across the world, the Board has decided to hold the 2023 examinations from February 15th 2023. 
CBSE Board Exams 2023: Timetable Prepared Considering Competitive Exams
The Central Boards of Secondary Education has issued a circular sharing all the aspects, kept in mind regarding the exam date sheet prepared. The circular also said that other than giving due preparation time between 2 exams, they have also considered competitive exam dates like JEE, etc., to aid students with no stress of colliding dates. 
Now that the CBSE date sheet is released, students might be stressing about how to prepare for the exams and their strategies. So, Sri Chaitanya expert faculty have shared a few helpful tips to survive CBSE Board Exams. 
Tips to Aid you Tackle CBSE Board Exam
CBSE board exams are the very first and toughest exams for students in classes 10th and 12th. And to prepare for it, one needs to strategize the whole exam preparation time, which de-stress the students and gives them a chance to prepare with an open mind. Come, let us see what should be the strategy- 
Plan your Success Strategy
Once the students begin preparing, it is tough to plan the preparation time. One must have a proper study timetable planned out properly in advance, considering the time one has as well as the subjects one requires to study. 
Actively Review Your Study Notes
Do not only study the topics that you have already studied recently. Board exams include questions associated with the whole subject, and the exam questions will evaluate the complete capability of the student. It's crucial to master the base of the subject by covering the introduction before proceeding into deeper topics. Flashcards that students develop while studying will aid them to acknowledge key ideas to enhance their base knowledge. Utilizing these will let the students swiftly review their notes before the exams. 
Reduce the Clutter
If the students want to study earlier topics again as well as cover new ones, they might be wondering where they will get the time for it. The student should look for a way to lessen the weight of what they have to study without ill-treating their existing knowledge level. The cue here is to utilise mind maps. The mind mapping trick uses keywords and connects them in a way that students fill in the gaps. A student's brain must be skilled enough to curate a paragraph with a sense for each keyword that is marked off on the map. 
Strengthen your Memory Skills
Once the students have grasped the structure and format of the exam for each subject, they can curate a strategy to test themselves. For instance, an MCQ test will need a separate skill set from an essay answer pattern. Engaging their brain in regular revision improves their knowledge and memory as well. Establishing belief in their learning capability will also stimulate students to study for longer and reduce exam stress. 
Read Everything Carefully
On exam day, anxiousness and nervousness might negatively affect a student's performance. This can lead to reading questions wrong and addressing the answer incorrectly. Students must not let this happen to them. They must utilise their time rigorously reading the questions and penning down a couple of notes. Ensure to comprise those details which will get you some extra marks. Students should always proofread their answers as much as they can to make corrections of any spelling mistakes and add any other comments they think are worth hinting at. 
Once students sink in all these tricks and abide by them, their preparation for CBSE board exams becomes convenient. And to check out the date sheet, explore cbse.gov.in.